MATERIAL MODULE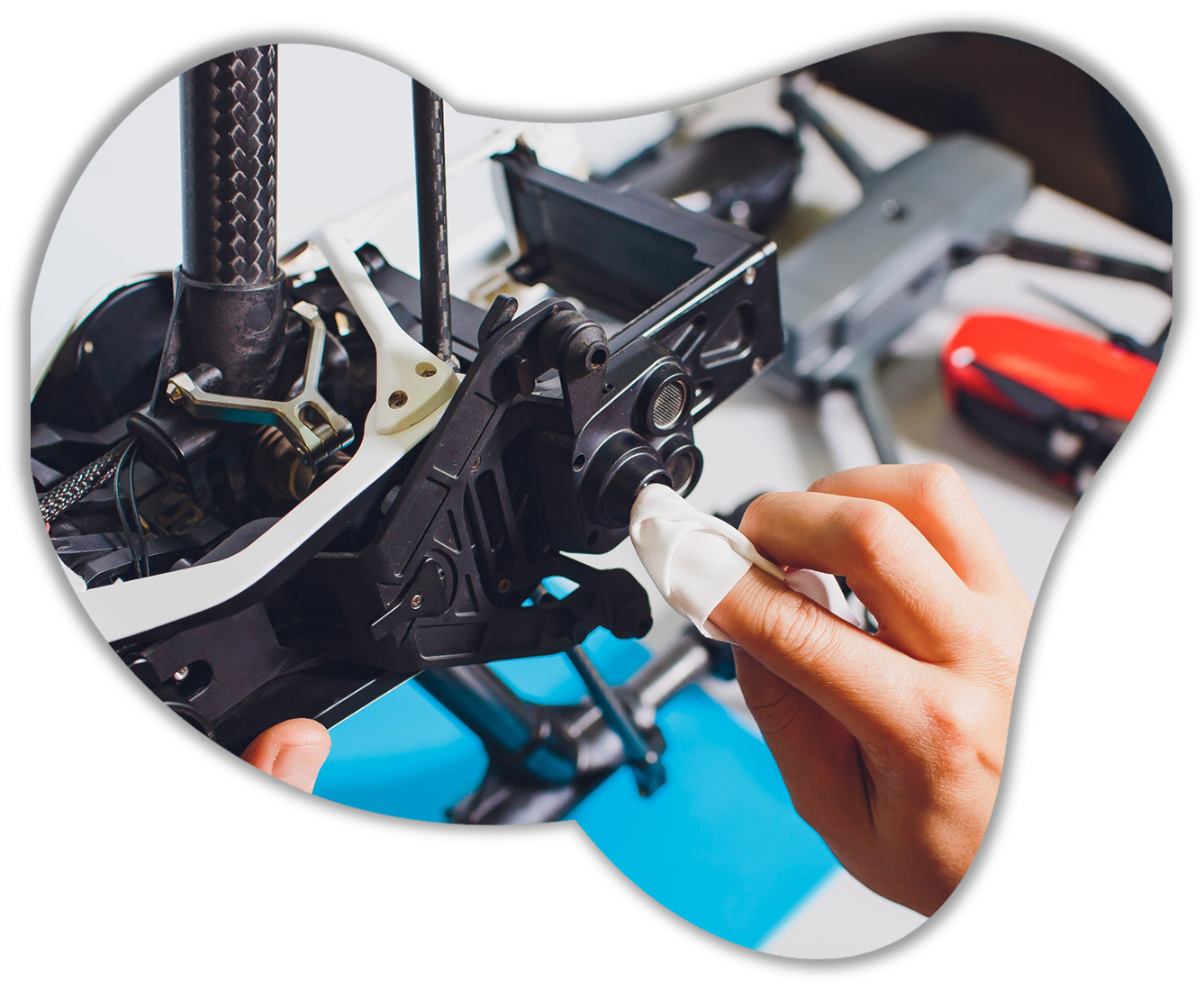 Monitoring of the aircraft fleet (owned, loaned, leased)
Inventory of the equipment and auditing of inconsistencies between the MANEX, the drones registered on AlphaTango and the operator's declaration of activity.
Maintenance and revision of the equipment
Monitoring the airworthiness of the equipment (UAVs, batteries, sensors) in order to guarantee their suitability for flight.
Automatic suspension of the equipment in the event of non-compliance with the procedures defined by the operator.
Monitoring of compliance with pre-flight inspection procedures
Planning and reporting
Management of the flight schedule for each piece of equipment and real-time collection of equipment usage statistics: missions carried out, remote pilots, usage rate, etc.
Digital safe for your equipment
Technical documentation of the equipment: operational performance, operational limitations, safety devices in place, etc.
Storage and management of the validity of all administrative documents associated with your equipment: insurance certificate, design certificate, etc.