GestaDRONE is an activity management software package for drone operators. It allows to :
Facilitate and centralize the administrative management of activities using drones.
Checking the regulatory compliance of activities (including general aviation rules, specific aeronautical rules for drones, private life and protection of personal data, overflight of private property, transport of dangerous goods, etc.).
Manage the operational aspect of the activity: level of competence of remote pilots, airworthiness of aircraft, flight/mission planning, etc.
In particular, the software allows the reservation of resources ( remote pilots, aircraft), sending/tracking of all prior flight requests and storage/archiving every data related to the flights performed (flight data, aerial photography, analysis report, etc.).
The software is composed by four modules:
OPERATOR MODULE
It ensures that operations comply with the organization officially communicated to the DGAC.
Click here for more details
—————————————————————————————————————————————
REMOTE PILOT MODULE
It tracks and ensure the skill level of each unmanned according to company's specific activities.
Click here for more details
—————————————————————————————————————————————
AIRCRAFT MODULE
It allows to know the performance of each piece of equipment AND to maintain the airworthiness of the drone fleet.
Click here for more details
—————————————————————————————————————————————
FLIGHT REQUEST MODULE
It allows to organize each flight to get if necessary flight authorizations DGAC and archive the results of each mission.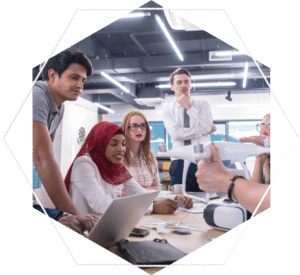 Click here for more details